Who We Are
---
Jeffrey S. Bucholtz, M.A.
DIRECTOR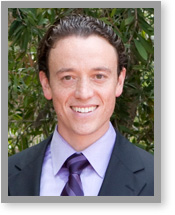 Jeffrey S. Bucholtz received his Bachelor of Arts degree in Anthropology and Communication from UC Santa Barbara where he worked with the UCSB Women's Center Rape Prevention Education Program as a Male Violence Prevention Specialist. Both prior to and during his tenure at the UCSB Women's Center, Jeff coordinated several student programs including Men Against Rape, Students Stopping Rape, and the Multicultural Outreach Program. During this time, Jeff began his ongoing work to build and sustain collaborative alliances across privileged and oppressed social groups.
n 2006, Jeff received his Master of Arts in Women's Studies from San Diego State University. His master's thesis project entitled, "Off the Page and Onto the Stage: Performing Feminist Theory to Prevent Sexual Violence," developed pedagogical and performance strategies for communicating to diverse audiences how feminist theories—including the intersectionality of oppression—should be utilized in sexual violence prevention. In 2009, Jeff's thesis became the basis for his documentary film, "A Way From Violence."
For the past eleven years, Jeff has worked as an activist and public speaker, providing hundreds of presentations and performances in the fields of sexual violence, masculinity, relationship violence, gender normativity, popular culture, violence prevention, stalking, bullying, working in alliances, feminist thought, and the intersectionality of oppression. Jeff has done extensive work with the male community to engage and involve men in violence prevention, including his work as co-chair of the San Diego Men's Leadership Forum.
Currently, Jeff is co-president of the San Diego Domestic Violence Council www.sddvc.org and is co-director of his social business, We End Violence. Jeff is also an award winning adjunct faculty member at Southwestern College where he teaches Oral Communication, TELA Communication (part of an African-American learning community), Public Speaking, and Small Group Facilitation. In addition, Jeff is a faculty lecturer at San Diego State University where he teaches Popular Culture and Counseling, a course which focuses on the ways that popular culture informs and impacts our identities. Jeff is also an instructor with Speak for Success, a public speaking and coaching business.
Carol Mosely, M.A.
DIRECTOR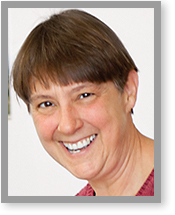 Carol Mosely served as Director of the Rape Prevention Education Program at the University of California, Santa Barbara, from 1995 – 2008. Her duties included providing advocacy for any member of the campus community affected by sexual or interpersonal violence, and coordinating prevention education for the campus. She coordinated education presentations for an average of 10,000 people each year, working closely with students and student groups to develop appropriate education for their peers. She was available to staff, faculty and administrators as a consultant on specific cases and policy and procedure decisions. She served on the Santa Barbara campus and the UC system federal Clery Act compliance groups.
In 2010 Carol retuned to work for the University of California as the Project Director for the final year of a grant to the UC system from the Department of Justice Office on Violence Against Women. The grant work included developing and implementing training for all campus police officers, designing a template for training for student conduct and judicial affairs, coordinating collaboration and information sharing among all ten campuses, and establishing a website empowerU for disseminating information on prevention and response to sexual violence.
During her years at UCSB, Carol was a member of the Santa Barbara County Sexual Assault Response Team, meeting monthly with representatives from law enforcement, the District Attorney's Office and community advocacy groups. Carol was also appointed by Governor Gray Davis as a member of the California Campus Sexual Assault Task Force in 2003. The Task Force brought together leaders in higher education who produced the Campus Blueprint to End Sexual Assault. In 2002 she was invited to give testimony at the California State Assembly Committee on Higher Education hearing on violence against women on campus.
From 1999 until 2008, Carol served as a statewide trainer for the California Peace Officer Standards and Training (POST) where she worked with groups to design the curriculum for training law enforcement officers responding to sexual assaults and an extended curriculum for first responders to sexual assaults in a campus community. She was subsequently a Subject Matter Expert teaching the courses in a team with a law enforcement officer and a prosecutor.